TeamKid is on summer break, but join us for Wow on Wednesdays!!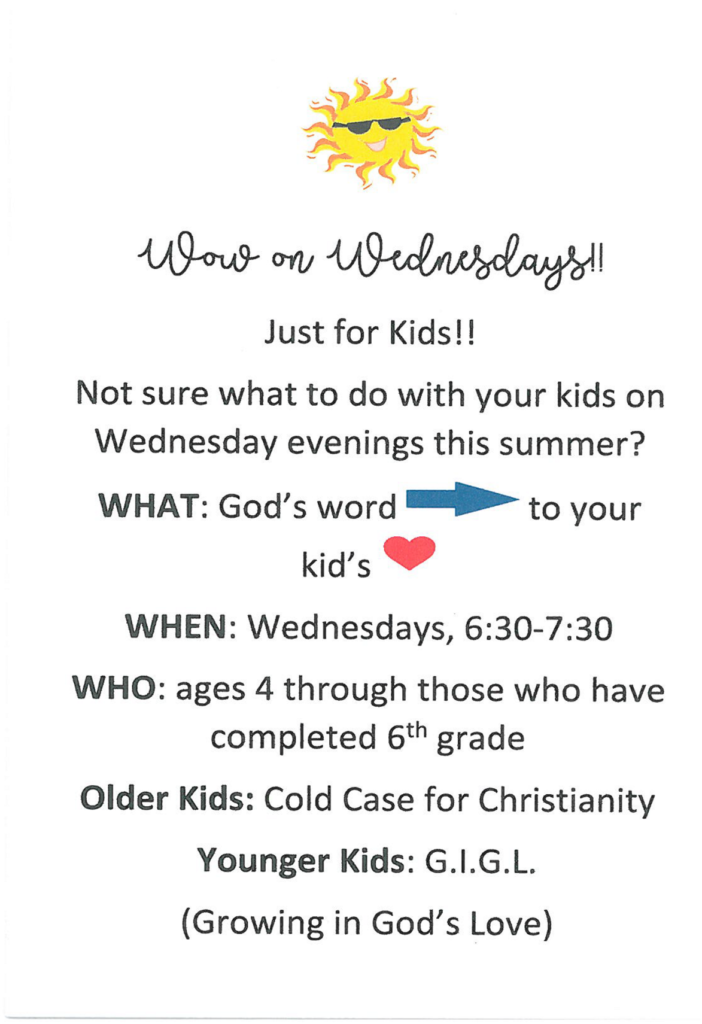 TeamKid is our Wednesday night discipleship program for kids from the age of 4 to 6th grade. They learn about God through Bible lessons, music, and recreation time. They meet at 6:30 p.m.during the school year. You will sign your child in and out through the South entrance.
TeamKid 2019-2020 kicks off on Wednesday, August 21st!!