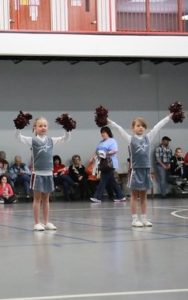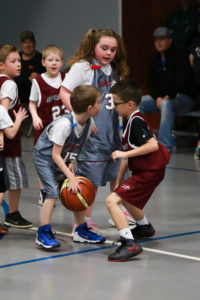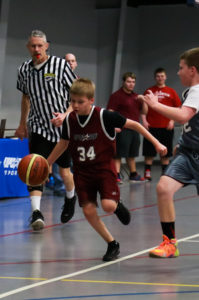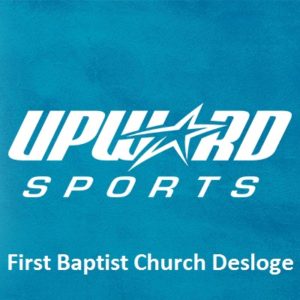 2019

Upward Basketball/Cheer
Early registration cost is $60 (until November 3rd)and includes a t-shirt and game jersey for basketball players or a top and cheer skirt for cheerleaders. Basketball shorts or mock turtleneck are optional for an additional $15. After November 3rd, the cost is $75. All players must attend an evaluation day to assess skills and be sized for uniforms on November 3rd. Practices start the week of Dec. 31st and the first game is on Saturday, Jan. 19th.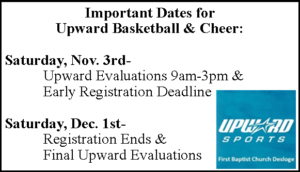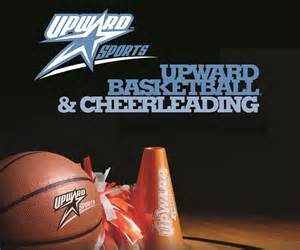 UPWARD BASKETBALL AND CHEERLEADING
Upward is a fun, reliable, passionate and encouraging sports experience for boys and girls, in K-6th grade. Upward provides first class, organized and detailed sports programming in basketball and cheerleading at First Baptist Church Desloge.
Unique aspects of Upward include an evaluation system that promotes equal and competitive teams as well as a substitution system which allows for equal playing time for all participants.
Through Upward, children are exposed to quality coaching and sport development. Upward emphasizes character and integrity instead of a "win at all costs" mentality associated with today's sports world.