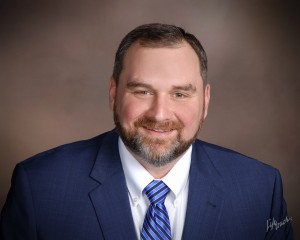 Bradford Laubinger: Senior Pastor
Pastor Bradford was reared on a Franklin County, MO farm and remains very close to his rural heritage. He enjoys cutting firewood, bird hunting, gardening, cooking, canning, smoking meats and football.
He is also an adjunct instructor at Missouri Baptist University teaching Old and New Testament History at its Leadington Extension Center.
His desire as pastor of The FBC Desloge is for he and its members to be in a steady process of maturing in the Lord and seeing the Gospel transform the Mineral Area.
Josh Rinker: Youth/FMC Director
Josh was called as the Youth/FMC Director in July of 2015. He attended college at Missouri State University and is currently taking classes through Midwestern Baptist Theological Seminary. Josh has been involved in youth ministry for over 8 years and has also spent time working with a new church plant in the Chicago area. He is married to Kayla and they have four boys (Rolan, Brodie, Jarrett, and Maddox). Kayla is a freelance writer for the Missouri Baptist newspaper (The Pathway) and is also a stay-at-home mom.
Josh has a desire to build relationships with students and help them grow in their walk with Christ. He wants his students to understand the power of the Gospel and prepare them so they are unashamed to share the message with their friends.
Josh enjoys all kinds of sports including basketball, football, baseball, tennis and golf. He also loves spending time with his family, which usually involves active activities with his four boys.
Email: josh@fbcdesloge.net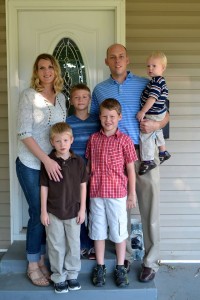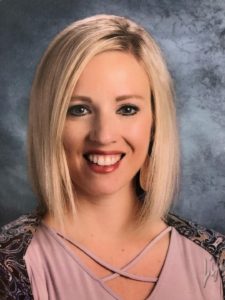 Lindsay Jenkerson: Director of Worship and Music
Lindsay was called as Director of Worship and Music in January of 2018
Rick Simmons, Director of Operations (full time)
Rick has been on staff for over 10 years and enjoys working with all the different groups of people. His responsibilities include managing the entire daily out front and behind the scenes operations of the church and Family Ministry Center. Rick is the primary overseer and coordinator of all maintenance, grounds, and custodial needs. His philosophy of ministry is to ensure that everything runs as smoothly as possible at all times. Rick is 34 years old, married and has two children.
Julie Sutton, Secretary/Bookkeeper
Julie joined our staff in March of 2016. She earned an A.A. in business administration at Mineral Area College in 1997. She is married to Don Sutton and a busy mom to their three sons (Chris, Jacob, and Cody). Don works as a truck driver for the Schnucks grocery stores. The family have been members of FBC Desloge since 2011. Julie enjoys interacting with all of our members while keeping the church finances organized and our church office running as efficiently as possible.