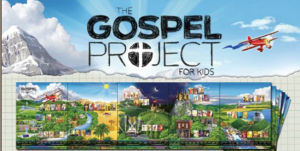 Children's Church is a program we provide for children, from age 4 to 2nd grade. They leave the morning worship services, after the children's sermon, for a time of worship geared to their age downstairs in the children's ministry center. Using The Gospel Project for Kids, they learn Bible stories and songs in a safe and fun environment.
Vacation Bible School is our annual outreach program for kids from
age 3 to 5th grade. Kids learn about Christ with songs, Bible lessons,
crafts, snacks, and much more. Join us July 16th-20th!